Timo Forsström

Composer, Captain Timo Forsström, b. 1961, served at the Guard's Band of the Finnish Defence Forces since 1990 until 2012 as an assistant conductor as well as a french horn player. These days he is working in The Finnish Police Band. In addition to his main work Forsström is active in the music publishing field having achieved a high status among the Finnish wind music composers.

His musical works have clear and intuitive structures with themes that are easy to get to grips with. A huge part of the causes for the popularity of his music are due to the carefully considered orchestration that shows his vast experience of the tonal colour palette of a wind orchestra and a desire to make meaningful parts for the individual musicians in the orchestras sections.

In addition to wind music, he has also composed easy listening hits for numerous Finnish artists. He has won several composition contests including Seinäjoki Tango Festival composition contest in 2001, 2002 and 2003. His popular concert band hits are The Castle Park March, Life in The Capital City, Monark Avenue etc.

Esko Heikkinen

Composer and the author of Brass Chops Manual, Mr. Esko Heikkinen, is a professional trumpet player and a conductor. He was born 4.7.1953 at Kuusjärvi in Finland. He started playing the trumpet when he was 14 at the Outokumpu wind orchestra and started moving towards a professional career at a young age with his father, Unto Heikkinen, at dance bands.  His career took him to Kontioranta Military Wind band in 1970 and continued in the Military Music Department of the Sibelius Academy in 1973-74. In the Guard's Band he was the lead trumpeter in 1975-1983.

His first contact with jazz-music was with the Tapiola Big Band, and the flagship of Finnish professional big bands, UMO, joined him in their ranks in 1976. Also important was his work in the Jukka Linkola Octet. Esko Heikkinen received the Yrjö award of the Finnish Jazz-Association in 1998 and he was elected as a Finnish jazz legend in 2013. His current work is done mainly in the UMO Big-Band as a concert master and lead-trumpeter and also as a Chief Conductor of Helsinki Police Band.

Heikkinen has also received admiration for his magnificient brass-band arrangements. They are easiest to catch with his own band, Super Brass. In the 90s Esko Heikkinen has become one of the most influential Big Band lead trumpeters. He has, to name a few, performed with these artists: Dizzy Gillespie, Benny Carter, Mercer Ellington, Gil Evans, Joe Henderson, Thad Jones, Benny Golson, Dave Liebman, Arturo Sandoval, NHOP, Toots Thielemans, Mc Coy Tyner, Bob Brookmayer, Clark Terry, Dexter Gordon, Jon Faddis, Louie Bellson, Randy Brecker, Joe Williams, Freddie Hubbard, Michael Brecker, Marvin Stamm, Ray Andersson, John Scofield, The Manhattan Transfer (tour w), Mike Westbrook, Carla Bley and Natalie Cole (tour w).

His most important music pieces for wind orchestra are Dancé Exalte and Dance of Goblins.

Einar Englund

Sven Einar Englund was a Finnish composer. He was born at Ljugarn in Gotland, Sweden, on June 17, 1916. He died June 27, 1999 in Visby, Sweden.

Perhaps the most important Finnish symphonist since Jean Sibelius, Englund was a native Swedish speaker who often felt that his career was sidelined from the mainstream of Finnish music.

He was 17 when he began studies at the Sibelius Academy in Helsinki in 1933. Already a considerable pianist, he continued his studies with Martti Paavola and Ernst Linko while studying composition with Bengt Carlson and Selim Palmgren.

Following his graduation in 1941, Englund was conscripted into military service. During his time in the Finnish Continuation War he was wounded in his hand, which almost brought to an end his hopes of pursuing a career as a concert pianist. He would often recall the bizarre, though life-threatening incident, with a smile.

His score for Erik Blomberg's Valkoinen peura – The White Reindeer, which won a Jussi Award (the Finnish Oscar) 1956, and the film were awarded at the same year at the Cannes Film Festival. He was awarded the Pro Finlandia medal in 1961. In 2002, Englund´s music "Great Wall of China" won the first prize at the Cannes Classical Awards Festival.

Englund's first work for large orchestra was his First Symphony (1946), which became known as the "War Symphony". This was no apprentice piece; the use of counterpoint, dissonance and orchestration of singular clarity reveals a master at work. His Second Symphony, the "Blackbird Symphony", soon followed the first.

In 1949 Englund was awarded a grant to study in the United States with Aaron Copland, and he also played jazz with Leonard Bernstein. It has been suggested that Englund's study with the American master consisted of discussions about music and composition, Copland having realised that there was little he could teach the younger man.

Throughout the 1950s he produced a series of large-scale works including Sinuhe, a ballet (1953) originally for piano though later orchestrated, and Odysseus (1959), written for the Swedish dancer and choreographer Brigit Cullberg, a Cello Concerto (1954) and the First Piano Concerto (1955), as well as film scores and incidental music.

He composed music for twenty films, as well as works for choir including the Hymnus Sepulcralis (1975).

His Third Symphony (1971) appeared 23 years after his second and signalled his return to composition; he had written only a few works during the 1960s. There soon followed his Fourth (1976) and Fifth Symphonies (1977) and the Concerto for Twelve Cellos (1981).

Englund's Sixth Symphony (1984), subtitled Aphorisms, is in six movements for chorus and orchestra. His last symphony, the Seventh, was composed in 1988, coinciding with the onset of the heart disease that signalled a decline in health and would ultimately lead to his death. His Clarinet Concerto of 1991 was completed shortly before a stroke rendered further composition physically impossible. Later he suffered from kidney failure, which necessitated dialysis for the remainder of his life.

Englund also composed chamber music, including a suite for solo cello and a sonata for cello and piano. There are also works for violin and piano, solo trombone, and solo piano.

His memoirs, I Skuggan av Sibelius (In the Shadow of Sibelius), were published in 1997.

Raine Ampuja

Ampuja, Raine b. 24.01.1958 Helsinki
Mr. Raine Ampuja studied the french horn, musical theory and conducting music at the Sibelius Academy during the years 1980-1988. He graduated as a conductor in 1988 and started his work as a conductor at the Guard's Band, the Finnish official army band of the State.

Mr. Ampuja is also well known for his wind music tuition he has given on several master classes and summer-camps around Finland.

In the year 1993 he decided to take his own studies even further and went on to study at the Royal Navy Academy of Music in England. Immediately after these studies he designed, conducted and led the first military music Tattoo-tour ever performed in Finland for vast audiences through the country.

Mr. Ampuja has ever since been the artistic director for all the Tattoo-tours in Finland and has received several acknowledgements for his work, among others the Military Music Cross.

In addition to his extensive work with wind band music Mr. Ampuja has composed several works for various line-ups, including ceremonial music for the Pope's visit to Helsinki as well as music for the opening ceremonies of the cross-country skiing World Championships at Lahti in 2001!

His most widely known orchestral work, "Magic" is based on Kalevala, the ancient Finnish Epic. Epic's main character is the sorcerer "Väinämöinen" who is the master of the secrets and might of song. (J.R.R. Tolkien himself has admitted to have been influenced by the work when writing the Lord of the Rings).

The last few years have placed Mr. Raine Ampuja in the responsible position of chairman of Finnish Symphonic Band Association, where he can pursue his aim of advancing the practise of amateur wind music in the country.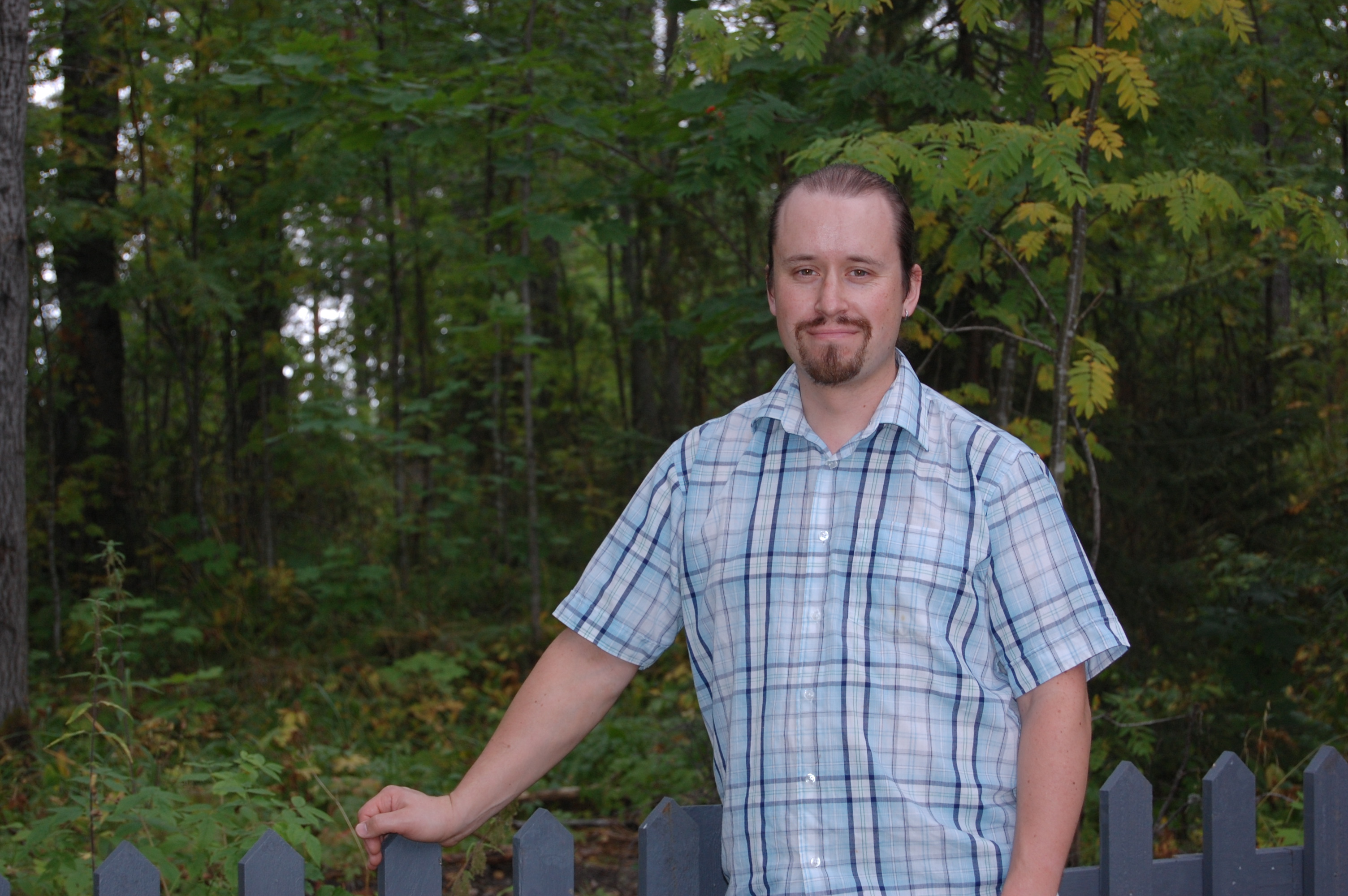 Janne Ikonen
Mr. Janne Ikonen (b. in1975, in Lieksa) started his career in music with tenor horn at the Pielinen-Karjala Music Institute and in the Lieksa Youth Wind Band. Later his instruments were changed to tuba and percussions.
Mr. Janne Ikonen studies classical composing at the Sibelius Academy as a student of Erkki Jokinen and is finishing his percussion studies at the Keski-Suomen Konservatorio, Jyväskylä. He teaches drums and percussion at the University of Jyväskylä and music school of Ala-Keitele. He has been the conductor of the Jyväskylä university symphony orchestra from 1997 to 2000, the conductor of Ala-Keitele grand symphony orchestra (1998-2000), 2nd conductor of the wind band "Puhkupillit"(1995-1998), and acted as a rehearsal director and guest conductor at several wind orchestras among others the Jyväskylä city orchestra, Jyväskylä chamber orchestra, the wind band of the Finnish Air Force and the Academic Brass Band.
Ikonen acted as the regular assistant percussionist at the Jyväskylä city orchestra at 1997-2000, and has performed with several other orchestras. Mr. Janne Ikonen is from Lieksa (the host town for the world renowned Lieksa Brass Week), so his experience of brass music has started understandably at a very young age.
He started his musicians career as the Lieksa Youth Wind Orchestra 2nd euphonium and later switched to tuba. His co-operation with the LNPO and Pielisen – Karjalan music school is still vibrant, which has produced many of his youth wind orchestra compositions. Most of his compositions have originally been created for a youth orchestra and especially during the last few years he has made lots of introductory material for aspiring young bands.
Since 2003 Mr Ikonen has lived and worked in Rantasalmi. He has educated and conducted several orchestras and ensembles, and has worked as a teacher in different schools and institutes.
Mr Ikonen has played percussion in various symphony orhestras (e.g. the philharmonic orchestras of Jyväskylä, Oulu, Joensuu and Mikkeli) and in several military bands. He is performing regularly with different ensembles.
Mr Ikonen had his first composition concert during Lieksa Brass Week in 2003. Most of his works are composed for wind and brass bands. Additionally he has composed i.a. three musicals, chamber music and has made a great number of arrangements for different ensembles.
Kirmo Lintinen
has an output spanning many styles from jazz to classical. He began his career as a jazz pianist, conductor and composer-arranger and has been a key member of UMO Jazz Orchestra for a long time. More recently, he has expanded into concert music, writing a wide range of works from pedagogical pieces to an opera. Although the majority of the more than 100 in his composition catalogue belong to the domain of classical music, big band works are a major part of his output. His most important pieces for Wind Orchestra are OFFSET (Blosari) and Two Sheets (Blosari).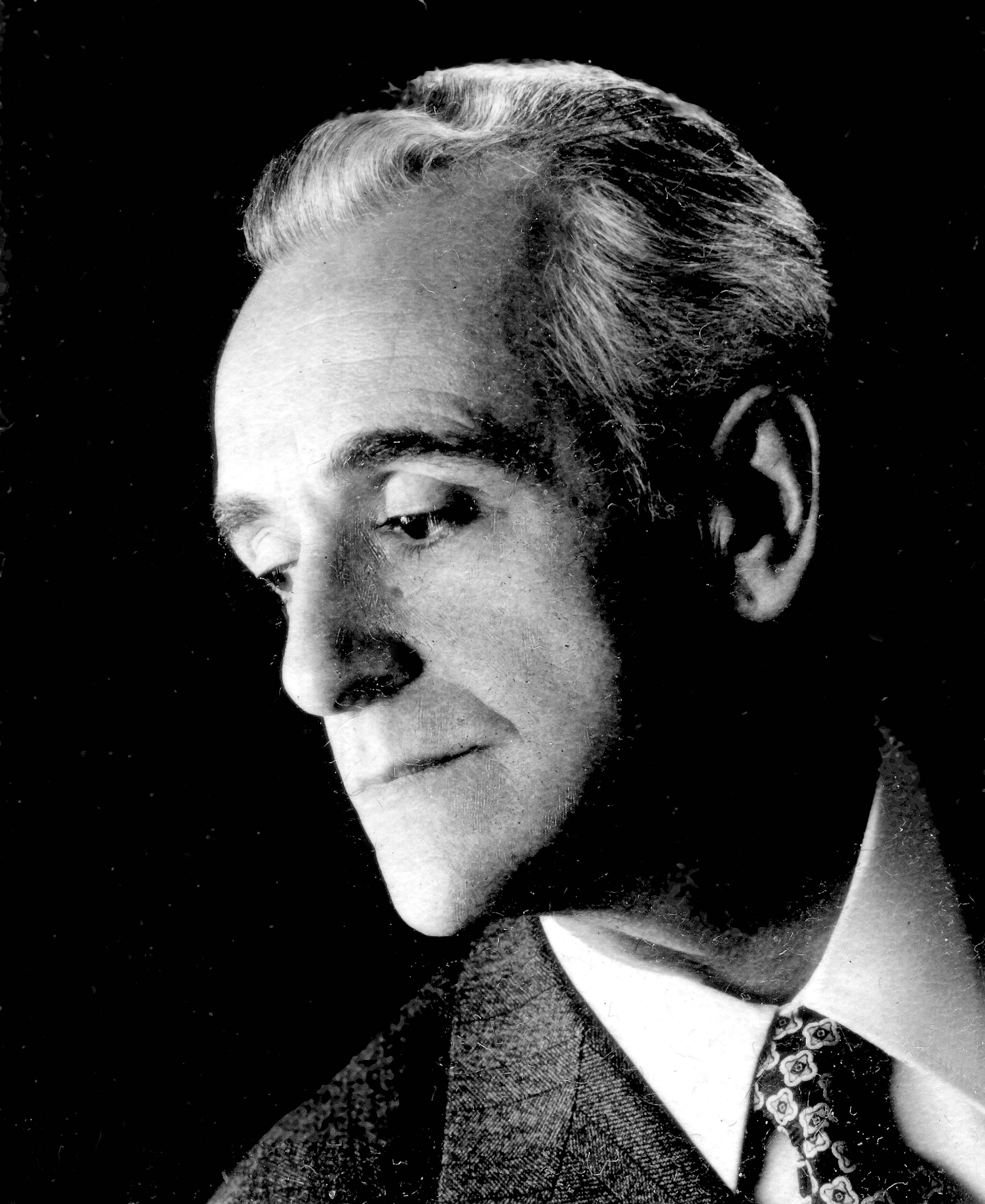 Luis Pasquet
started his musical studies with the piano at the music conservatory of Salto, Uruguay, from where he moved on to study composing and conducting to the Kolisher conservatory in Montevideo. His musical interests where from an early stage directed towards impressionism, ekspressionism and jazz. Hence, his music has delicate shades of all these branches of music.
When working as a conductor for tv and radio of Montevideo, Luis Pasquet conducted various musical styles together with top guest soloists like Josephine Baker and Maurice Chevalier.
One of his definitive strengths in the branch of Jazz is his wide control of different styles of jazz: new orleans, chicago, dixieland, New York high-brow, swing, bebop and cool. This wide palette he has had for display for example in the Davenport Five-quintet he has founded.
Davenport Five performed together with jazz-greats like Louis Armstrongin and Ella Fitzgerald.
Few of his important musical works for Wind Orchestra are in Blosari Catalog; "Three red tangos" ("Dark red"-, "Ancient red"- and "Scarlet tango"), El Valle de la Flores, El Arlequin Tango, El Valle de Las Flores ( Bailecito), Tobago,